A Conversation with Robin Reavis
A Conversation with Robin Reavis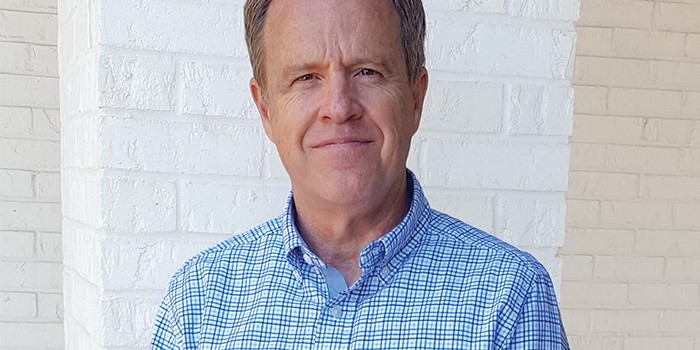 HUNTERSVILLE, NC – June, 2018 –
Spray Foam Magazine: What is JobPro Technology's position in the spray foam market?
Robin Reavis: Over 10 years ago when we started developing the JobPro web-based software solution, we dedicated 100 percent of our energy and time with spray foam contractors to learn the industry and their specific needs. We have been a member of the SPFA and ICAA trade associations from our inception of JobPro and supported these key annual trade shows.
SFM: As President of JobPro, what are your main daily aspirations for growth?
RR: I will speak for our entire team on this question. We firmly believe that if we take care of our current customer base and do our absolute best in listening and supporting their business, our growth will continue year over year. My personal aspiration is to grow responsibly with small to large contractors that need our assistance and take their business to the next level.
As President of JobPro Technology, Robin Reavis looks to find ways to take contractors' businesses to the next level with their top-of-the-line management software.
SFM: How does JobPro's software enable spray foam companies' employees to do their jobs better?
RR: We enable our customers to make sure no key information drops between the cracks and minimizes or eliminates their current laborious "paper and pencil" process. Our web-based system allows all employees to work in the office or remotely while having visibility into key information relating to their responsibility.
Led by Reavis, JobPro is constantly implementing software enhancements that are driven by internal team initiatives, as well as customer requests.
SFM: What are the main components of the software that makes it so distinguishable?
RR: JobPro is an experienced software solution for all types of companies, including a startup company, a contracting company that is over 100 years old, or even a company with 100+ employees. JobPro can adapt to a contractor's particular workflow and has the most experienced customer support team in the industry. JobPro is a "living and breathing" software that receives consistent enhancements on a monthly basis.
The JobPro team is dedicated to make sure the software is fully attuned to the daily needs and demands of the spray foam contractor.
SFM: What is next for JobPro?
RR: We constantly have multiple projects in the works and our software enhancements are driven by our customer's requests and our own internal team initiatives. We have a very talented internal development team that can respond quickly to our enhancement projects. As the saying goes, "if your business or product is not growing, it is dying."

---
A Conversation with Robin Reavis