A Conversation with Michael Kolibas
A Conversation with Michael Kolibas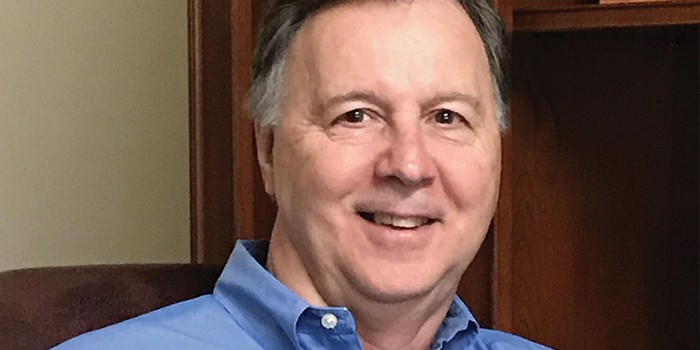 LAKEWOOD, NJ – May 3, 2018 – In their 11th year in business, PMC continues to excel at manufacturing cutting-edge spray foam equipment to benefit the industry. Spray Foam Magazine recently caught up with President Michael Kolibas to discuss PMC's past, current, and future endeavors and latest products, as well as his own positive influence.
Spray Foam Magazine: How did you come to be at the helm of one of the most important spray foam equipment manufacturers in the spray foam industry?
Michael Kolibas: I got my start in the spray foam industry in 1995 when I joined Gusmer Corporation, bringing with me over 20 years of manufacturing and operational experience at that time. I became president of Gusmer Corporation in 2001 until the company was sold in 2005. This industry experience combined with my senior level management exposure within five different manufacturing companies prepared me well for this position.
SFM: What is your day-to-day ambition as president?
MK: I try to create a culture where the PMC employees enjoy coming to work each day. This translates to building a quality product and providing excellent service to PMC customers. There is a constant daily goal of process and product improvement. Each day is devoted to growing sales and profitability and being a good partner to all of our domestic and international distributors.
SFM: What is PMC's goal this year and how do you plan to accomplish it?
MK: Our goal is to continue to grow market share and profitability while providing the best products in the industry to our customers. To accomplish this objective, we have to be better than our competition by building the best quality and reliable plural-component machines and equipment, providing excellent distributor and end-user support, and continuing to be innovative by responding to the needs of the end user.
The factory showroom at PMC's headquarters in Lakewood, New Jersey showcases their established line of spray foam equipment that includes machine models, guns, and, hoses
SFM: From proportioning machines to spray guns to transfer pumps to auxiliary equipment, PMC boasts that its equipment is one "you buy right the first time." How do you stand behind this statement?
MK: We genuinely care about and respect the individual that uses our equipment. This care comes through in the high level of attention PMC workers pay to the details of building your equipment. We strive for zero defects and come pretty close to accomplishing this goal by following the checks and balances set within our manufacturing processes. If you see PMC on the label, you know it's a quality product made right here in the United States.
SFM: Tell us about a strategy that you have in place that ensures continued growth and success.
MK: PMC has experienced tremendous sales growth over the last five years. We've tripled our headcount during this time. The continued growth and success can be ensured by hiring the right people for the job. With the right people, we will price our products reasonably and competitively and build superior quality into our machines, guns, hoses, and peripheral equipment.
SFM: Are there any products being developed as we speak? Could you shed light on anything the industry can look forward to and be excited about?
MK: The PMC technical staff constantly develop new products and improve the ones we currently offer. We introduced our new AP-3 gun at the 2018 SPFA Convention. This is our next generation gun following the very successful AP-2 model. The AP-3 is a blend of several spray foam and coatings guns and it takes the best features from each and puts them all in one air-purge gun for maximum performance.
Michael, his wife Janice, and his grandchildren enjoying family time together at the Jersey Shore
SFM: What does your market outlook look like?
MK: The industry has seen much consolidation on the chemical side and the equipment side has been stable with two main equipment manufacturers. There appears to be an increased demand for spray foam insulation partially due to the desire for green technology used in high performance homes and commercial real estate. We are optimistic that the benefits of spray foam insulation will be recognized to continue growth in equipment sales.
SFM: What does the future hold for PMC?
MK: The future is very bright for PMC. Our parent company, PMC Global, is committed to supporting PMC financially, as well as with corporate support staff. With strong financial backing, tremendous industry experience, and a skilled workforce, PMC is positioned for significant growth.
For more information, visit www.polymac-usa.com.


A Conversation with Michael Kolibas