Polyurethane Foam Market Growing at 7.5% CAGR to 2020, Research Says
Polyurethane Foam Market Growing at 7.5% CAGR to 2020, Research Says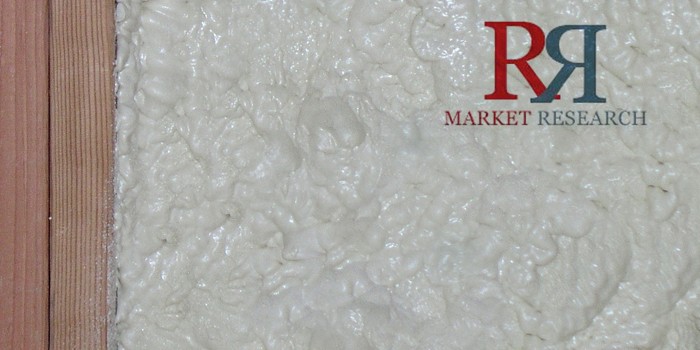 CHICAGO, IL – September 1, 2015 – Polyurethane foam offer different functionalities for a variety of applications in various industries, such as bedding and furniture, building and construction, automotive, packaging, and electronics. These PU foams are light-weight, durable, supportive, and comfortable. These superior performance characteristics, coupled with their outstanding formulating versatility and reasonable costs, have gained polyurethane foams a wide acceptance as materials of choice across various end-use industries.
Asia-Pacific is the global leader in the consumption of polyurethane foam and this dominance is expected to continue till 2020. China is the dominant market in APAC with more than half of the demand for polyurethane foam coming from Chinese markets. India comes next, with a consumption rate that is growing steadily.
The increase in the consumption of polyurethane foam in building and construction, bedding and furniture, , automotive, packaging, and electronics industries have been observed in Asia-Pacific pertaining to the constant rate of industrialization and rise in the manufacturing sector in this region. The continuous growth and innovation, along with industry consolidations, are projected to ascertain a bright future for this industry.
Bedding & furniture and building & construction industries are the two major end-users of polyurethane foam. Their growth, driven by the rising affluence of the middle class in developing countries coupled with a rapid rate of urbanization, has led to a rise in the consumerism behavioral traits such as a higher demand for consumer goods and lifestyle services in this market. The increasing construction expenditure in emerging economies, such as China and India, is also expected to fuel polyurethane foam's demand over the next few years.

RELATED Revolution Machinery Reveals Key Considerations in Getting the Right Spray Foam Proportioner, Single-Family Gains Push Housing Starts to Highest Level Since 2007 , JobFLEX Arms Spray Polyurethane Foam Insulation Contractors With New Estimate and Sales Tool, SES Foam Discusses the Importance of Knowing the Ins and Outs of a Spray Foam Business
This study estimates the market value for polyurethane foam and projects the same for the forecast period of 2015 to 2020. As a part of this quantitative analysis, this study segments the concerned market on the basis of different types and end-users of the polyurethane foam market at country level with the current market estimation and forecast till 2020. The countries covered in this report are China, Japan, Taiwan, South Korea, Brazil, Germany, the U.K., France, Italy, Spain, Russia, and the U.S. The segmentation by the end-user industries includes bedding and furniture, building & construction, automotive, packaging, and electronics. Furthermore, as a part of this qualitative analysis, the research also provides a comprehensive review of the major market drivers, restraints, opportunities, burning issues, challenges, and key issues in the market. It also includes the company profiling and competitive strategies adopted by different market players, including BASF SE (Germany), Bayar Material Science AG (Germany), Dow Chemical Co. (U.S.), and Huntsman Corporation (U.S.). This is a premium research report priced at US$ 4650 for single user PDF license.
Related Market Reports: "Structural Foam Market by Material (Polyethylene, Polypropylene, Polystyrene, Polyurethane & Others), by Application (Material Handling, Building & Construction, Automotive, Electrical & Electronics, & Others) and by Region - Trends and Forecasts to 2020" Companies profiled in this research report are Evonik Industries, Sabic, GI Plastek, Mitsubishi Engineering-Plastics Corporation, Changzhou Tiansheng New Materials Co., Ltd, Oneplastics Group, Season Group International Co., Ltd., Armacell International S.A., BASF SE, The DOW Chemical Company, Bayer Material Science, Diab Group and Gurit Holding AG discussed in this research available at http://www.rnrmarketresearch.com/power-rental-market-by-end-user-industry-peak-primebase-standby-application-diesel-gas-generatorengine-type-global-trends-forecasts-2012-2017-market-report.html .
"High Performance Foam Market by Type (Polyurethane, Silicone, Polyolefin, Others), by End Use Industry (Construction, Transportation, Electronics, Packaging, Others), & by Region (Asia-Pacific, Europe, North America, RoW) - Global Forecast to 2020" Companies profiled in this research report are Rogers Corporation, JSP Corporation, Evonik Industries, BASF SE, The DOW Chemical Company, Armacell International S.A, Sekisui Alveo, SABIC, Saint Gobain, Zotefoams Plc and Solvay S.A discussed in this research available at http://www.rnrmarketresearch.com/solid-state-smart-transformer-market-global-forecast-analysis-2012-2020-by-application-smart-grid-traction-locomotives-electric-vehicle-charging-stations-others-compone-market-report.html .
Explore more in Materials & Chemicals Market research reports at http://www.rnrmarketresearch.com/reports/information-technology-telecommunication .
About RnR Market Research: RnRMarketResearch.com is your single source for all market research needs. Our database includes 500,000+ market research reports from over 100+ leading global publishers & in-depth market research studies of over 5000 micro markets.
Contact Details
Name:
Email: Email Us
Phone No: +1 (888) 391-544
Disqus website name not provided.
Polyurethane Foam Market Growing at 7.5% CAGR to 2020, Research Says