Specialty Products Incorporated
Eco-Friendly Protective Coating and Polyurethane Foam Solutions
| | | |
| --- | --- | --- |
| Address/Contact Info | | |
USA - Northwest
2410 104th St.,Ct., So., Ste. D
Washington 98499
United States



| | |
| --- | --- |
| Phone: | (253) 588-7101 |
| Fax: | (253) 983-7537 |
Description

Specialty Products, Inc.(SPI)

Spray Polyurethane Foam (SPF)
industry veterans since 1974!
SPI Elastomeric Protective Coating Solutions
Durable barrier coatings that protect and extend the service life of your investment
Broad portfolio of protective coatings with a wide range of physical properties
Shields and protects polyurethane foam, concrete, wood, glass, geo-textile fabric, plastics, and various metals

Single coat application. High-build, spray to virtually any thickness

Fast-set. Rapid curing cycle for a fast return to service

Eco-Friendly, non-toxic, No VOCs

FDA / USDA direct food contact and ANSI / NSF 61 potable water certified coatings

Product training classes and Year-Round 24/7 Tech Support
Contact SPI today for more information, official documentations and credentials.
SPI distributes and manufactures a wide variety of closed and open cell foam densities to meet your individual insulation needs
Spray Polyurethane Foam Benefits
Yields high R-value and minimizes air & moisture penetration

Eco-Friendly and dramatically reduces energy consumption

Prevents mold, mildew and fungus growth

Improves structural integrity and extends structure service life

Noise reduction



Recommended SPF uses
Walls, floors and ceilings

Unvented and vented attics, crawl spaces or ducts

Slab jacking concrete slabs, foundations and roads

Cold storage, freezers and coolers

Insulation for tanks and piping

Air barrier systems

Moldings

Sculptures (theme or decorative)

Structural insulation panels

Roofing systems (Specific product)

Agriculture applications (Specific product)



About Specialty Products, Inc.
Specialty Products, Inc. (SPI) is widely recognized as a global market leader and technology innovator in developing and manufacturing pure polyurea elastomeric coatings, spray polyurethane foam insulation, and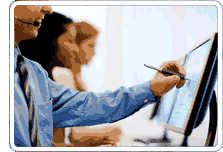 spray application equipment. SPI provides unmatched Year-Round 24/7 advanced support from a technical staff that has over 150 years of combined industry experience.

SPI products provide solutions for: blast mitigation, energy absorption, ballistic armor, seismic retrofitting, structural reinforcement, hazardous materials containment, primary & secondary containment, chemical resistance, corrosion resistance, fire retardant coatings, thermal barriers, ignition barriers, energy efficient insulation, abrasion resistance, waterproofing coatings, and floor coatings.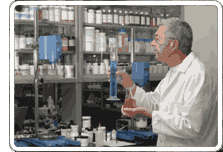 We invite you to visit our website at www.speciatly-products.com to learn more about our prducts and services. Or, you may contact us at 800-627-0773 or 253-588-7101, or email at info@specialty-products.com.

ISO 9001:2000 certified.
| | | |
| --- | --- | --- |
| | Related SprayFoam.com Business Directory Listings | |
| | | |
| | | |
| | | |
| --- | --- | --- |
| | Related SprayFoam.com Business Directory Category(s) | |
| | | |
| | | |
Business Directory Search